Hello sweeties <3
I want to tell you a little story today ;)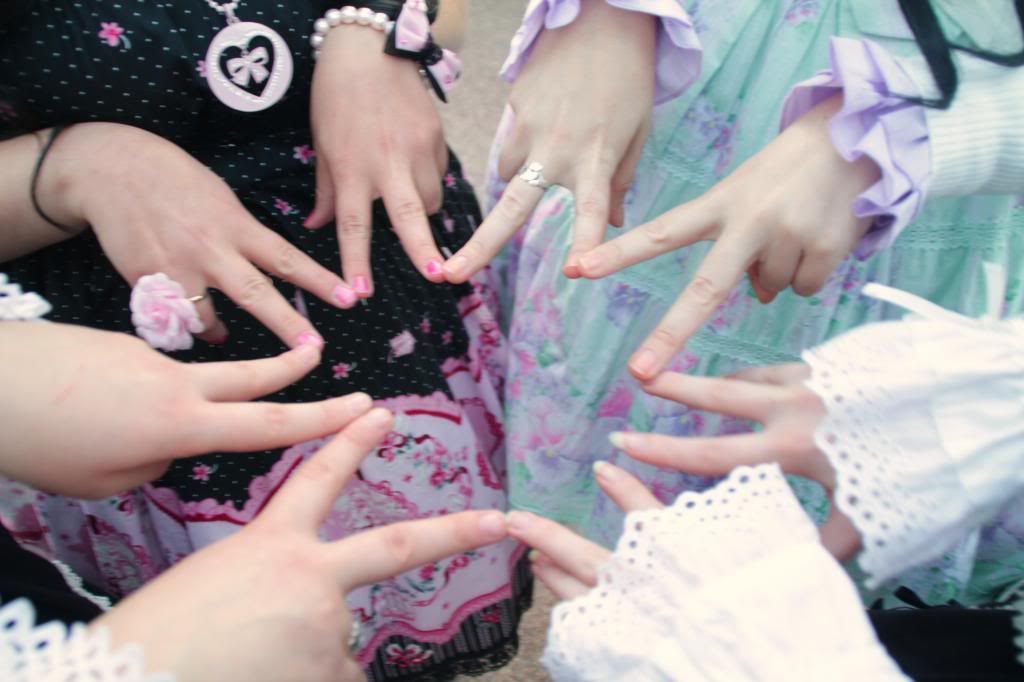 Once there was a princess, she thought she had many friends but...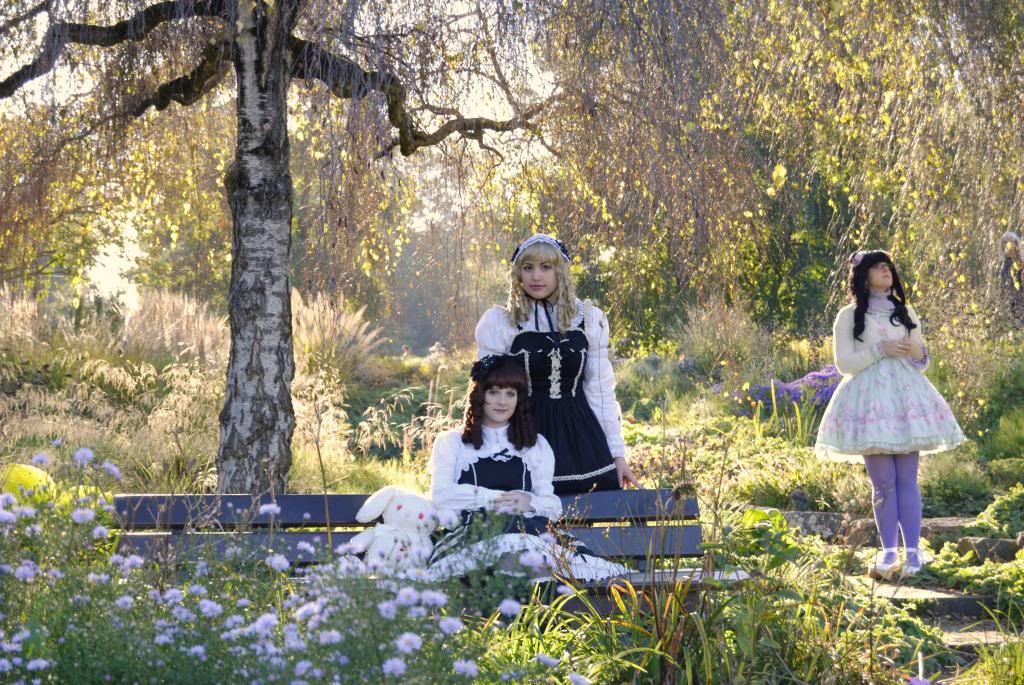 ...from time to time she got the feeling that she couldn't quite fit in with the others.
At times like this she was looking everywhere to find a place for herself...to fit in...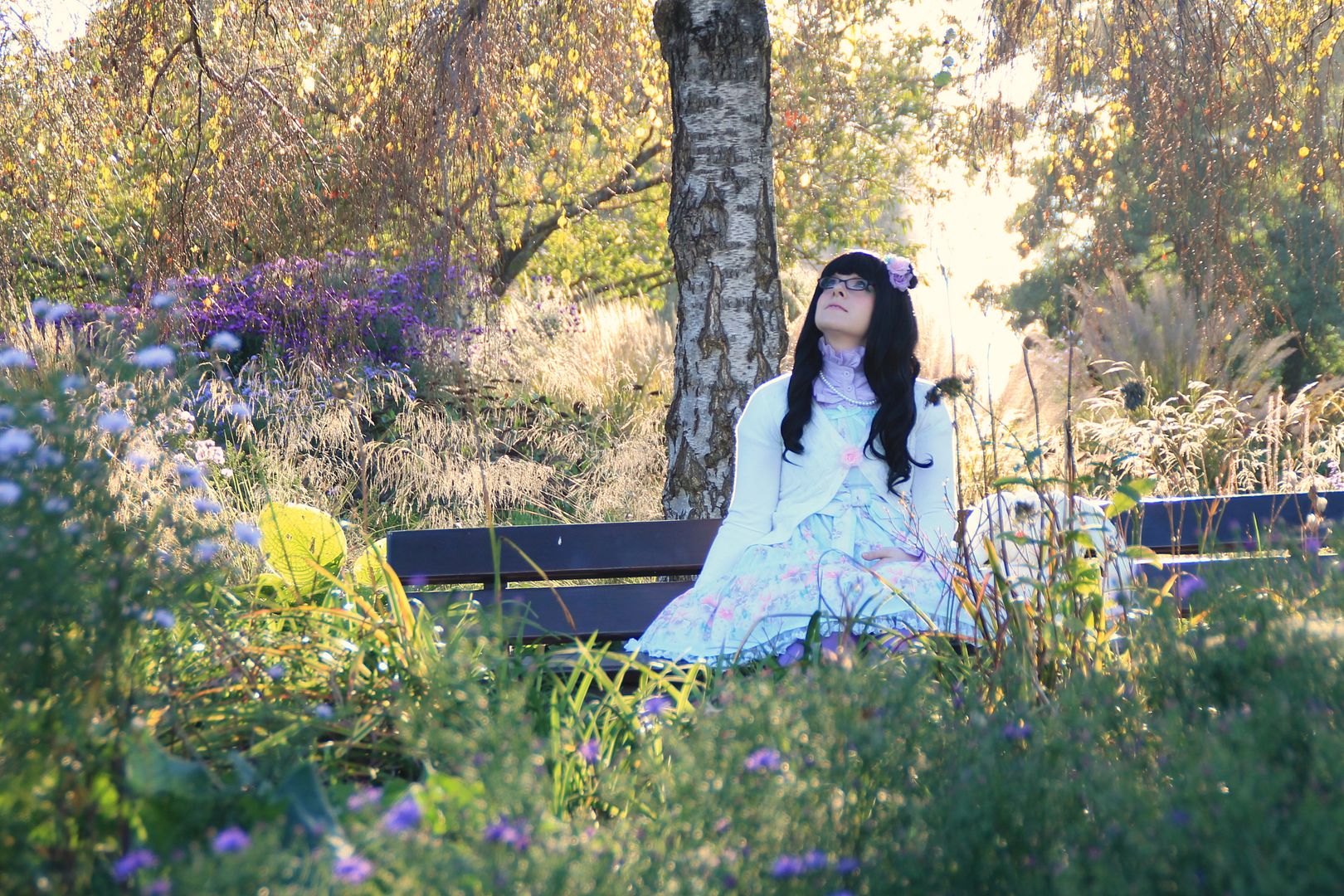 ...she was searching high and low. Until she came to an enchanted garden with many wonderful creatures...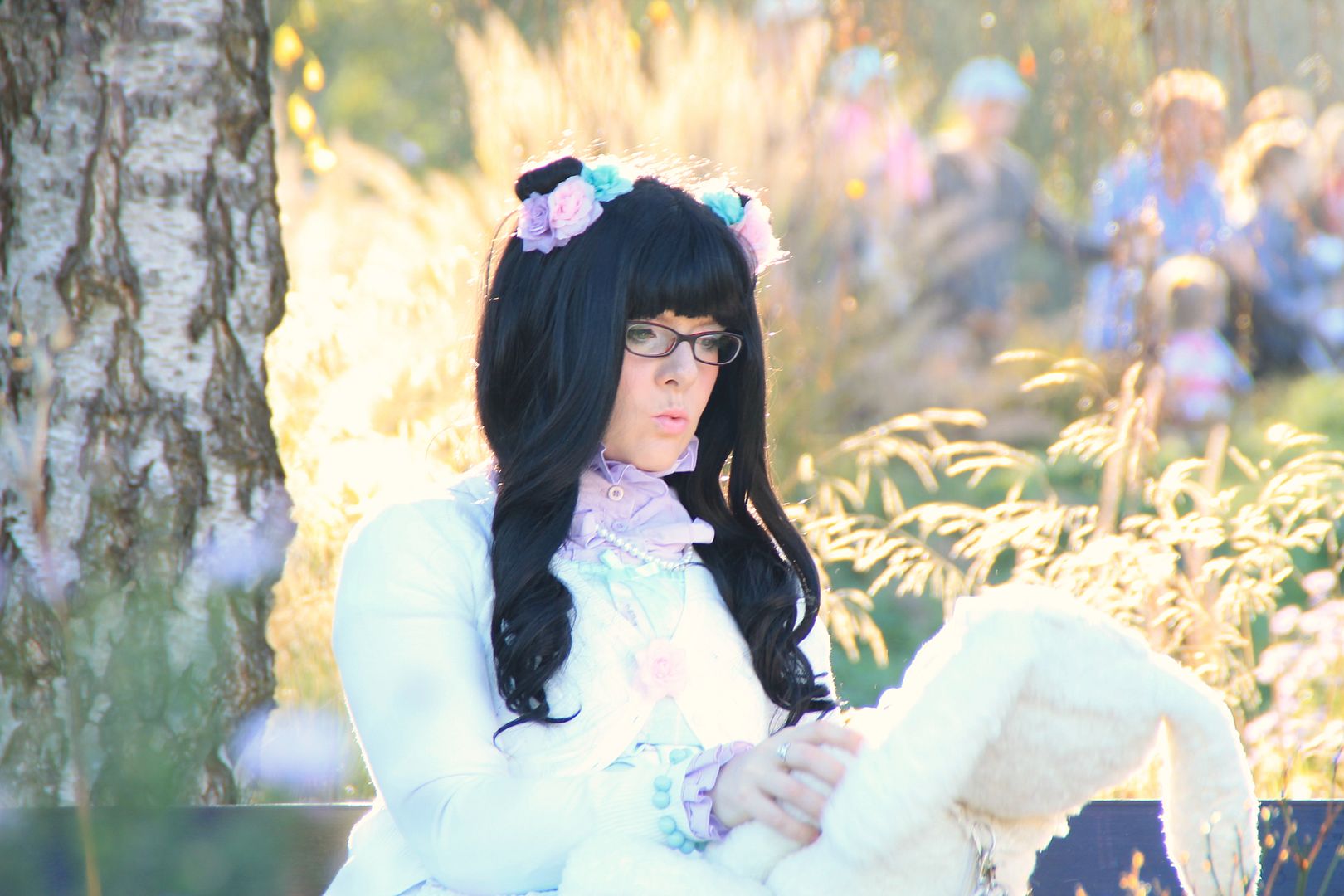 ...and at this wonderful place she came across a white bear wearing a bunny's costume. She thought to herself "What an interesting creature" and soon made friends with what she realized was called an Usakumya.
The creature that was called Vincent showed her all the wonders of the enchanted park, they went to small creeks...
...watched the fish dance in the water...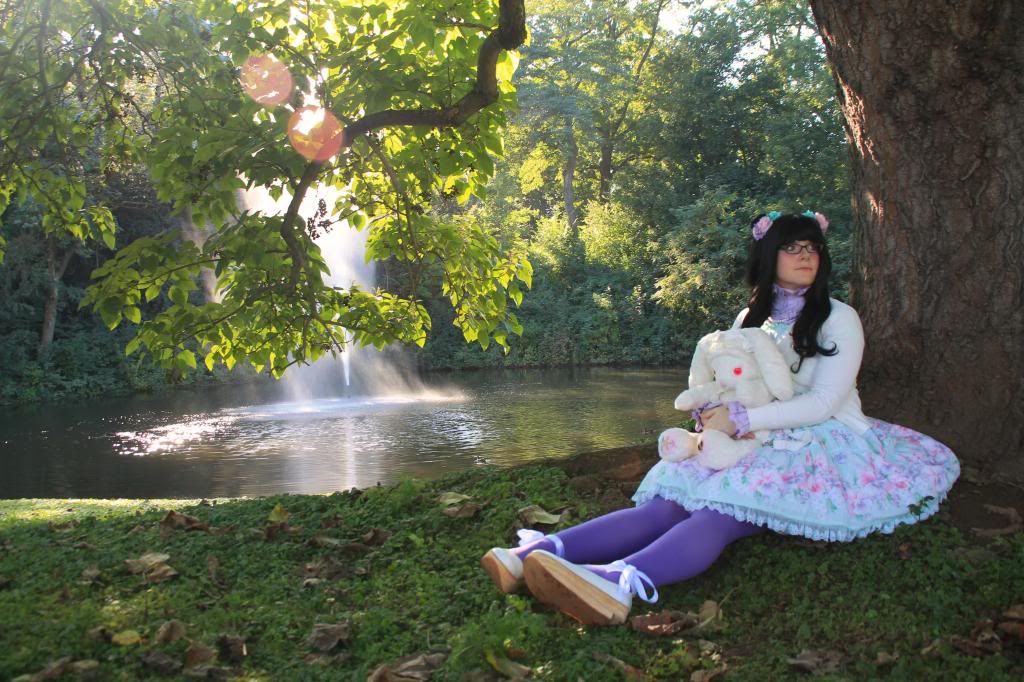 ...and enjoyed the beautiful scenery.
They also talked about everything including the princesses search for a place in this world...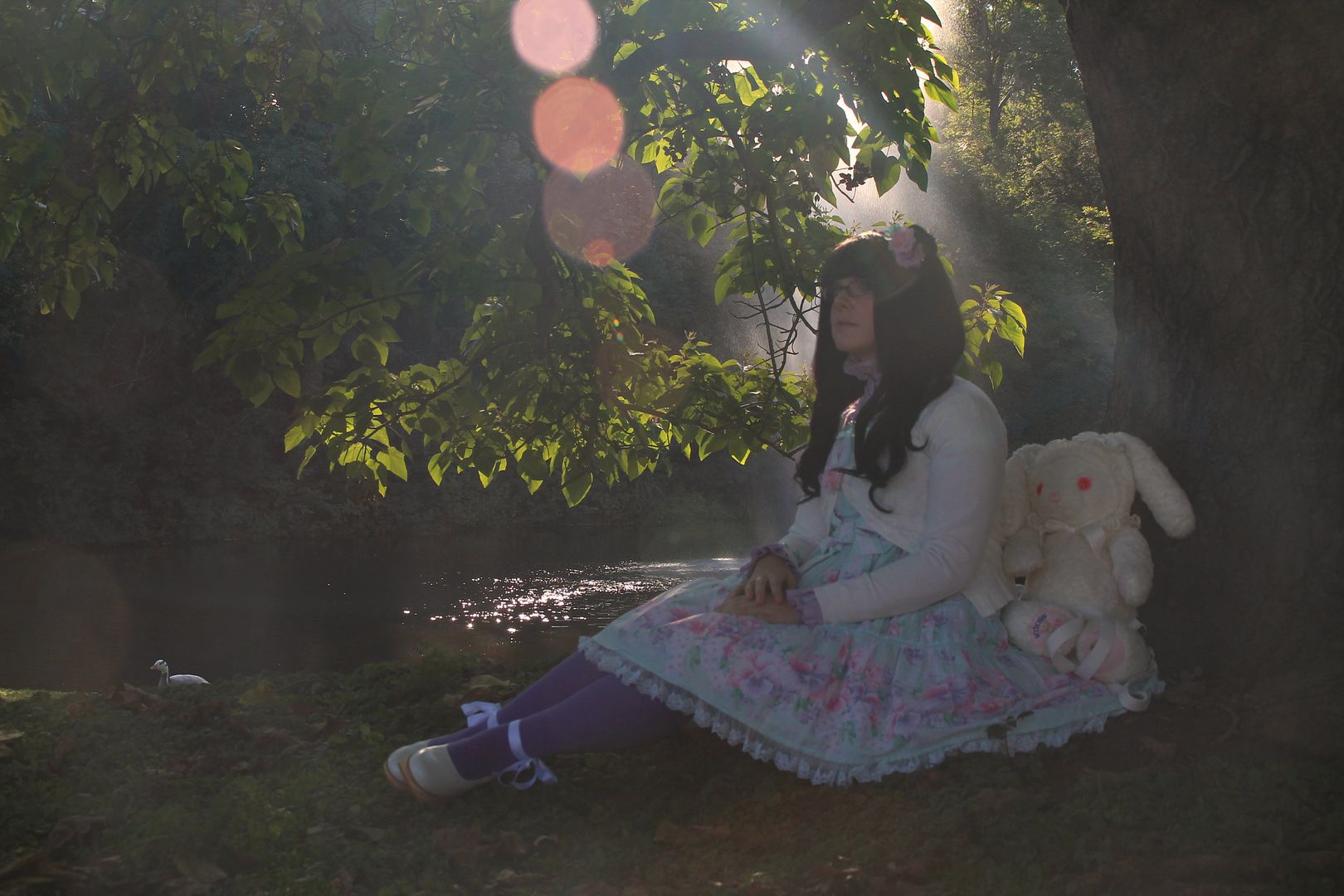 ...and after many hours in this wondrous place the princess realized that, although she loved that place, she already had a place in the "real" world...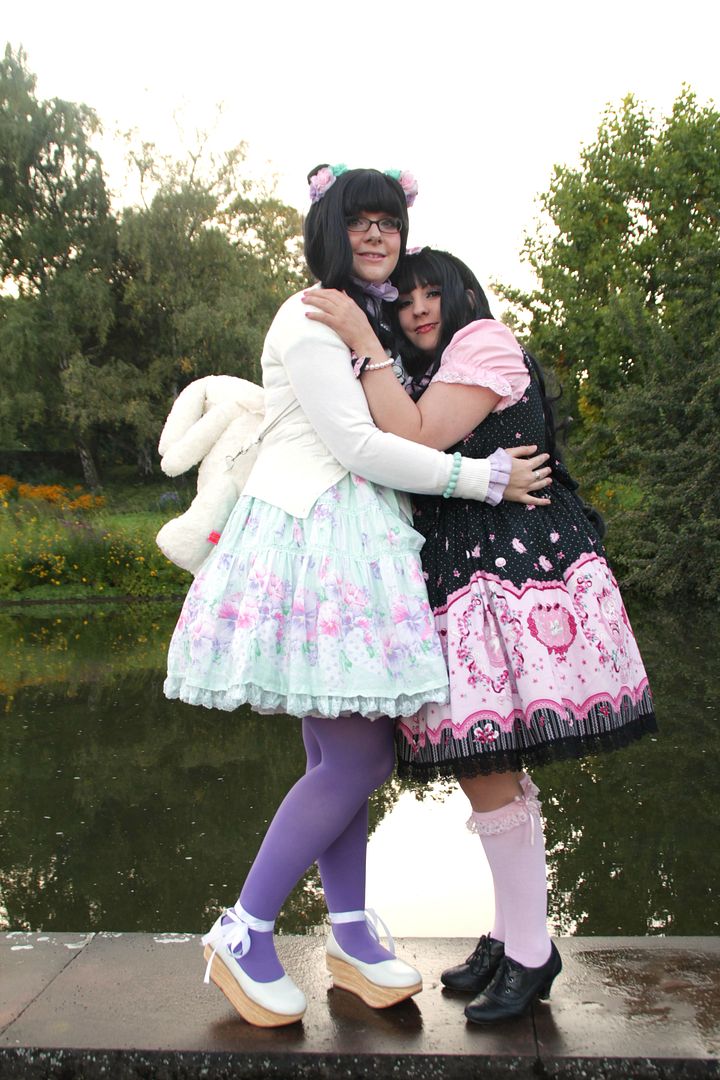 ...she said her farewells to Vincent, promising to come back, and left the park to see her dear friends again. ~END~
Hehe~ just wanted to try something different than just posting the pictures of our photoshoot...how did you like that? Yay or Nay? Oh~ befor I forget, here is what I wore that day:
Onepiece: Angelic Pretty
Blouse: ebay find
Cardigan: No Tabu
Shoes: Nu Kawaii
Tights: Takko
Vincent: BTSSB
Roses: H&M, Claire's
Wig: Lockshop
Bracelet: Efendi (store in Nuremberg)
Have a nice weekend everone <3
xoxo