Good Evening <3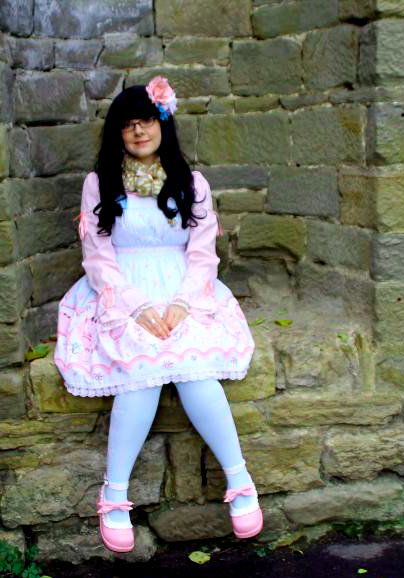 Did you ever feel the urge to just disappear into a fairytale world and be a princess? I know that I have this desire every other day...and on Sunday it somewhat became reality ;)
Schelli
, Sam and me went to the "Märchengarten" (Fairytale Garden) in the vicinity of
Ludwigsburg castle
. Well, actually we also went to see the pumpkin exhibition there but I was rather looking forward to the "Märchengarten" *hahaha*
In the past this garden was a refuge for the noblemen who were residing at the castle, today it showcases many different fairytales in a really unique and cute way <3 We, for example, met Snow White, Rapunzel, evil witches and many more of our childhood companions ;)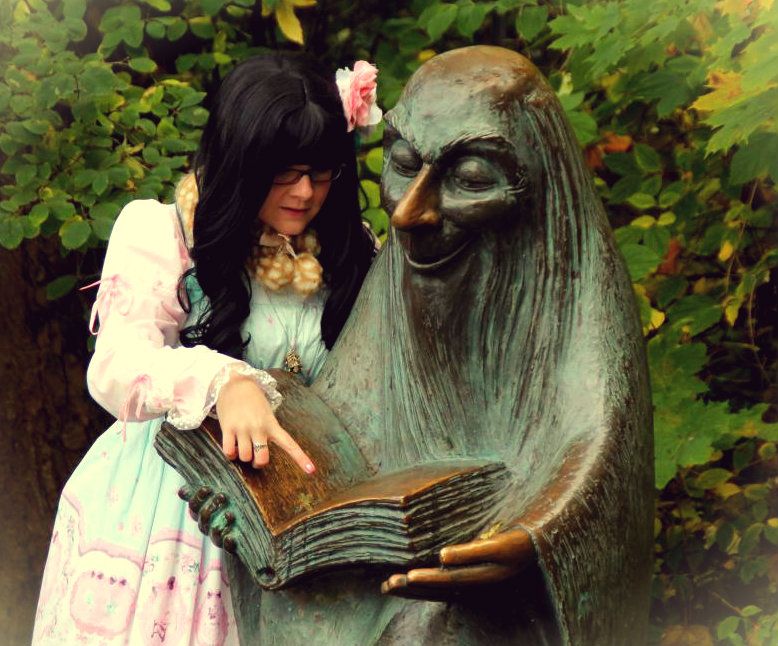 The storyteller and me at the entrance to the "Märchengarten"...I wonder what he is going to read next ;)
And again :) And I know that the dress is rather short but I like the Co-Ord nonetheless ;)
With Schelli <3 Her skirt is so awesome *_* She handpainted different fairytales onto the skirt <3 <3 <3
At Rapunzels tower...I think the tower was build in the early 19th century when the romantic (and slightly mystic) english gardens were en vogue. It was already build to resemble a destroyed medieval fortress.
Me in front of my summer residence *hehehe*
And so you believe me that there was a pumpkin exhibition, some awesome pumpkin art...I think it looks really cute :)
That one was nearly as big as I am O.O The art is amazing~
JSK: Baby - Blouse: Bodyline - Socks: AP - Shoes: Custom House - Scarf-thingy: H&M - Wig: Lockshop - Roses: H&M - Necklace: Accesorize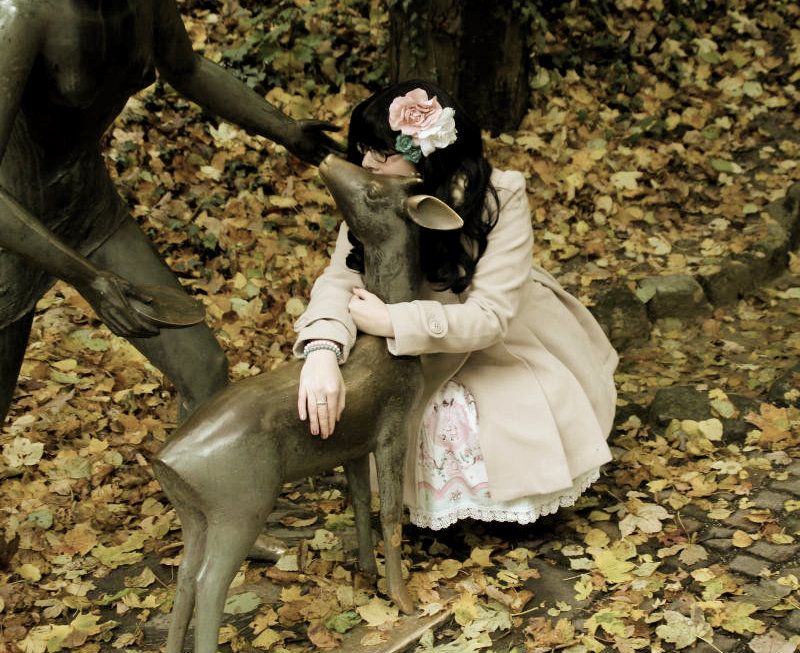 Favourie picture of that day <3
What is your favourite fairytale? Do you have special memories that are linked with that fairytale? For me winter and autumn are the perfect seasons to read fairytales, what about you?
Have a nice evening <3