Hello sweeties <3
As I am wearing wigs pretty often with Lolita I thought I could start a new series of posts called "Style your wig". And although I know that there are people doing far better hairstyles I love to create different styles with my wigs. So here is my first creation...I hope you like it ^^
Before starting you should know that most of the time I style my wigs when I already put them on my head but as this would be pretty hard for making a tutorial I used my wig stand this time :)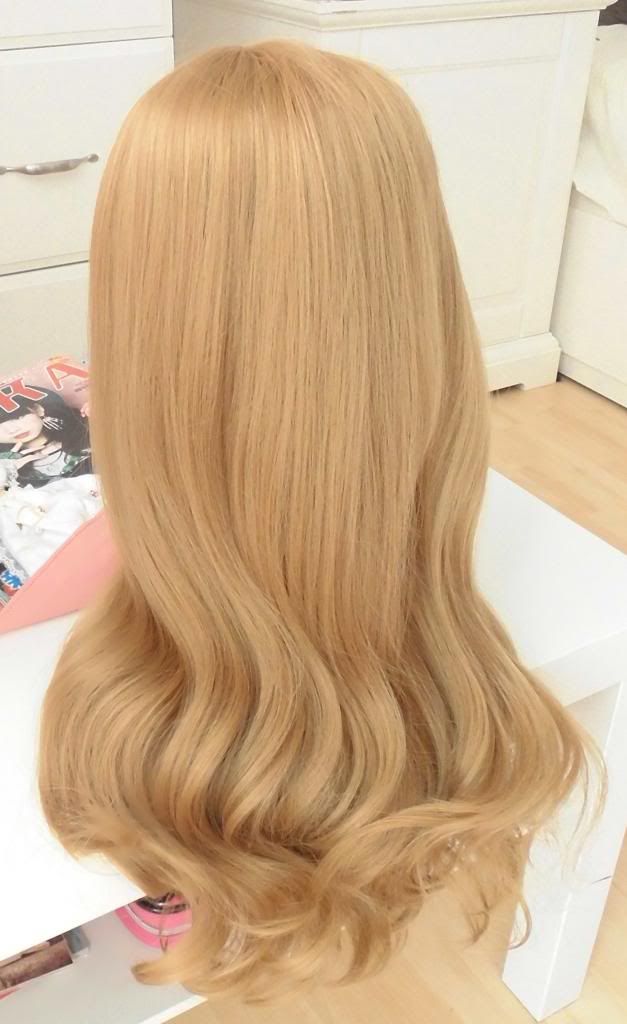 Make sure that the wigs is thoroughly brushed. For brushing a wig don't use a regular brush! Use a brush for wigs or something similar. I am using my Tangle Teezer *points down*
Prepare everything you will need later. Brush, hairbow and bobbie pins are a must. The headband and roses are just my preference :)
Step 2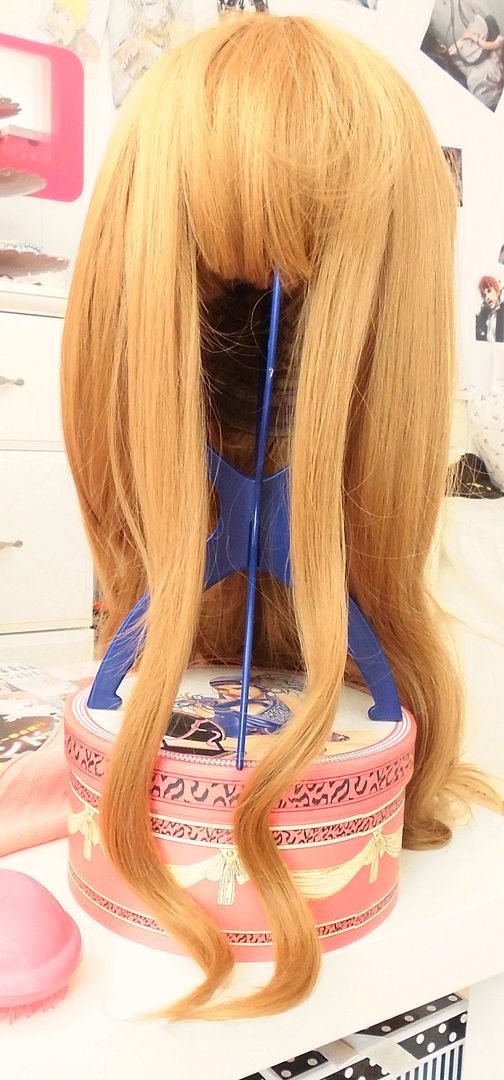 Part one strand of hair on each side in the front from the rest of the hair and make sure that it does not get mixed up with the hair in the back. You can tie it together with a hairband but you can also hope that it stays in place...as I did xD
Step 3
Take another strand at the side and swirl it a little bit. After that pin it in place at the back of the head with one or two bobbie pins.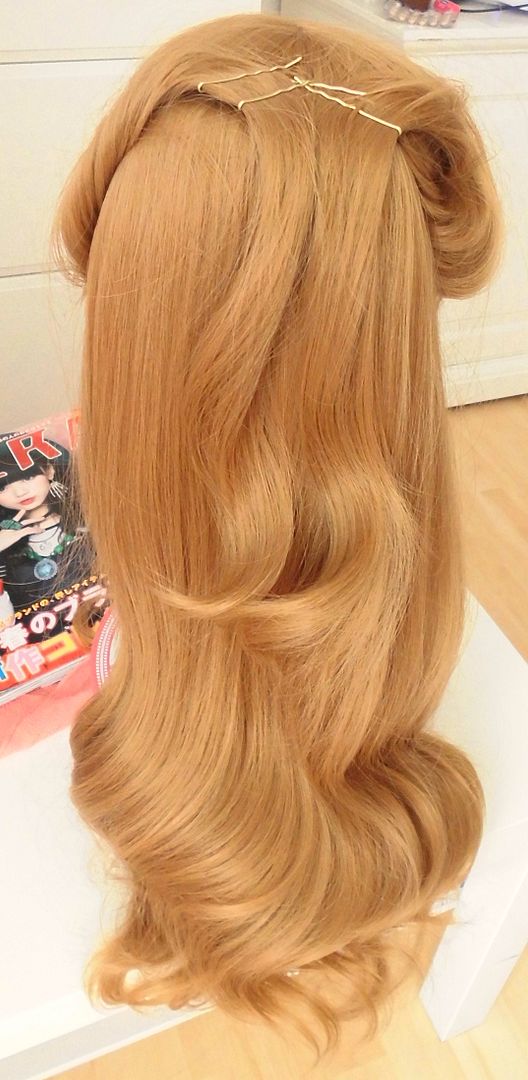 Repeat that on the other side and it should look something like that. Don't worry if it does not look even you can fluff it up a little later :) After working so much with the wig you should brush it through from time to time. If you like you can put up 2 or 3 strands of hair on each side and create a different look each time :)
Step 4
Than you just have to put the hairbown on top. If you are more skillful than me you will cover up the bobbie pins with the bow...if you have two left hands liek me you can just put a rose on top of the bow ;)
This is how it looks in the front. You can keep it like that if you like it simple or you can put in a headband and some roses.
I think this is a pretty easy and cute style to do. You can wear it with Lolita but also with your normal clothes.
I hope this was helpful for you :) The next style is already in my mind *hehehe*
Have a nice afternoon everyone <3
xoxo